– PHILIPPINO OMAR LAVILLA EXTRADITED FROM BAHRAIN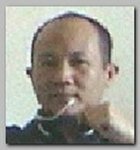 * Ruben Omar Pestano Lavilla Jr. a suspect in the bloody 2004 Superferry 14 bombing was deported from Bahrain back to the Philippines, on Saturday 08/28/2008, the Philippine police said.
The Philippine National Police (PNP) said the Bahrain government brought Ruben Omar Pestano Lavilla Jr. to the Philippines. He was arrested in Bahrain on 07/24/2008.
The PNP said Omar Lavilla is included in the sanctioned list of the United Nation's Security Council and is also listed as a terrorist by the US state department.
Omar Lavilla, is the spiritual and the supposed founder of local terror group Rajah Sulaiman Movement (RSM). RSM is a group of Christian converts, which, authorities said, has links with the Abu Sayyaf group and the INDONESIAN JI
Police suspects Omar Lavilla masterminded the Superferry 14 attack. It is dubbed as the deadliest terrorist attack at sea. He is also being involved by the police in the Valentine's Day bombing in Feb. 14, 2005.
The PNP said Omar Lavilla is facing charges of rebellion and murder before the Makati City Regional Trial Court. Omar Lavilla was identified and arrested in Bahrain after he fill up forms and filled a request to work in the Philippine embassy in Bahrain.
* Related topics –
–
******************
Read more ;