Local Activists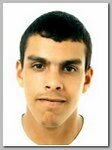 A heavily armed Islamic extremist, Sid Ahmed Ghlam, 24,  planning an imminent attack on one or more churches has been arrested in Paris, the French authorities said on 04/22/2015. .The suspect is also accused of killing a young mother… Continue reading →
– CHRISTOPHER LEE CORNELL
Christopher Lee Cornell, born in 1994 is  from Cincinnati, Ohio,.In middle school and high school, Christopher Cornell had been a wrestler, his father said. Cornell graduated from Oak Hills High School in 2012, where he was a "typical student,"… Continue reading →
– HAYAT BOUMEDDIENE
Born in 1988 Hayat Boumeddiene grew up in Val-de-Marne, to the south of Paris, and has six sisters and brothers.Her mother died in 1994 when she was still a young girl and she was put into foster care after… Continue reading →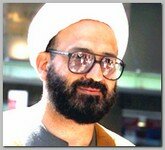 * Man Haron Monis  was born as a Shiite in Iran 0n 05/19/1964.  He published a book of poetry, Inside and Out or Daroon and Boroon inearly 1996 in Iran. He fled Iran to Malaysia and them to Australia  had… Continue reading →
British police have arrested, ON 09/17/2013, two men arriving at the busy southern England port of Dover on suspicion of involvement in terrorism overseas.
Continue reading
– MICHAEL OLUWATOBI ADEBOWALE
Michael Adebowale, of of Greenwich, South-east London. was born in 1991 to a Christian family and is believed to have been born in Nigeria before becoming a naturalised British citizen. Continue reading
– MICHAEL OLUMIDE ADEBOLAJO – MUJAHID
Michael Olumide Adebolajo was an ordinary British schoolboy; born in Lambeth in 12/1984, he grew up in Romford, travelled to school on the bus, played football and appeared to have a lot of friends. Continue reading
Ibragim Todashev shot dead by an FBI agent at an apartment complex near Universal Studios in Orlando, Florida, early on 05/22/2013, was "about to sign a statement" about an unsolved triple murder in Waltham, Massachusetts, on 09/11/2011
Continue reading
– JESSE CURTIS MORTON – YOUNUS ABDULLAH MUHAMMED
Jesse Curtis Morton of New York was born in 1979, converted to Islam, adopted the name Younus Abdullah Muhammed and was already known in the radical Muslim community of New York as a blunt outspoken speaker already in 2005. Continue reading
Police smashed a suspected terrorist cell on Monday 04/23/2012, after arresting five men during dawn raids in Luton.
Continue reading