– MELBOURNE TEEN ARRESTED OVER BOMBS PLOT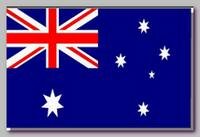 The Australian Police, on Friday 05/08/2015 afternoon acted to foil what they feared could be an imminent ­attack and arrested a 17-year-old and accused him of plotting to detonate three homemade bombs in the Australian city of Melbourne, officials said, in the latest scare blamed on a teenager.
The teen was arrested on Friday afternoon in a joint federal-state police operation at his home in the upmarket suburb of Greenvale where the explosive devices were found, Australian Federal Police Deputy Commissioner Mike Phelan said. The bomb squad rendered the devices safe, he said.
The suspect will appear in the Melbourne Children's Court on Monday on terrorism charges. His identity cannot be revealed for legal reasons. A smaller raid took place in Sydney, where a 14-year-old boy was arrested, some outlets reported.
"There have been some raids over the last 24 hours in Sydney and Melbourne. There's been at least one arrest" Prime Minister Tony Abbott told reporters in Darwin.
There were no links to 'Operation Rising', in which 200 heavily armed officers stormed properties in the city's southeast on 04/18/2015, over an alleged I.S.I.S-inspired terror plot planned for Anzac Day.
Related topics ;
04/2015 – AUSTRALIAN CITIZEN SHARKY JAMA KILLED IN IRAQ
03/2015 – JAKE BILARDI BLEW HIMSELF IN RAMADI. IRAQ
02/2015 – SIDNEY LINDT CAFE HOSTAGES CRISIS
09/2014 – NUMAN HAIDER SHOT DEAD BY AUSTRALIAN POLICE
*********************
Read more ;
AL-JAZEERA
THEAUSTRALIAN
ABC.NET-NEWS