– 5 MELBOURNE TEENS ARRESTED FOR TERROR PLOT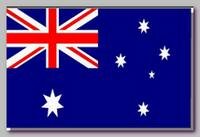 Five Australian teenagers were arrested, on  Saturday 04/18/2015, on suspicion of plotting an  I.S.I.S inspired terrorist attack at a Veterans' Day ceremony, ON 04/25/2015,  that included targeting police officers, officials said.  The suspects included two 18-year-olds who are alleged to have been preparing an attack at the ANZAC Day ceremony in Melbourne later this month, Australian Federal Police Acting Deputy Commissioner Neil Gaughan told reporters.
Another 18-year-old was arrested on weapons charges, and two other men, aged 18 and 19, were in custody and assisting police. All the arrests took place in Melbourne.
"At this stage, we have no information that it was a planned beheading. But there was reference to an attack on police," Gaughan said. "Some evidence that we have collected at a couple of the scenes, and some other information we have, leads us to believe that this particular matter was ISIS-inspired."
Australia's government has raised the country's terror warning level in response to the domestic threat posed by supporters of the Islamic State group. In 09/2014, the group's spokesman Abu Mohammed al-Adnani issued a message urging attacks abroad, specifically mentioning Australia.
Federal Police Deputy Commissioner Michael Phelan said at a separate news conference that the teens had links to Numan Haider . Phelan said the teens arrested Saturday were on officials' radar for months, but the investigation was ramped up when it appeared they were planning a specific attack.
One of the teens, Sevdet Besim (L), appeared briefly in court Saturday on a charge of preparing for, or planning, a terrorist act.  Harun Causevic (R), 18, one of the suspects, was also refused bail. The court heard allegations that he and co-accused Sevdet Besim planned to behead a police officer.
Three of the teens, all of them either 18 or 19, have since been released "pending further enquiries," Australia's Federal Police said, but two remain in custody.
At least 110 Australians have gone to Iraq and Syria to fight there.  The nation's security agency is juggling more than 400 high-priority counterterrorism investigations — more than double the number a year ago.
* A 16-year-old girl  has appeared, on Wednesday 07/22/2015, in a London court charged with possessing an "Anarchy Cookbook" and a recipe for explosives in a case linked to the alleged ANZAC day plot.
Related topics :
 04/2015 – AUSTRALIAN CITIZEN SHARKY JAMA KILLED IN IRAQ 
03/2015 – JAKE BILARDI BLEW HIMSELF IN RAMADI. IRAQ  
03/2015 – SYDNEY TERROR PLOT THWARTED 
12/2014 – SIDNEY LINDT CAFE HOSTAGES CRISIS 
*************************
Read more ;
TIMES.COM 
CNN EDITION 
THE GUARDIAN
ABC.NET-AUSTRALIA