– SAUDI IDENTIFIED BOMBER AND 16 OTHER MILITANTS
Saudi Ara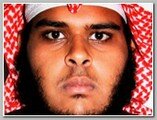 bia,  on Wednesday 06/03/2015,  revealed the identity of the man behind last week's Shia mosque attack in the eastern city of Dammam, that left four killed and four injured.
Wearing women's clothing as a disguise, the suicide bomber – identified as 20-year-old  – detonated the explosive belt he was wearing at entrance of the Al-Anoud mosque, the Saudi interior ministry said.
The interior ministry also said that it has identified 16 other people linked with that attack and an earlier bombing in a Mosque in the eastern al-Qatif governorate, on 05/22/2015, which killed 21.
The ministry is offering $270,000 to whoever provides information leading to the arrest of the suspects and $1.9 million to anyone who helps thwart a militant attack.
The 16 fugitives were named as:
1- Ibrahim Yousef Ibrahim Al-Wazzan.
2- Ahmed Salim Ahmed Al-Halif Al-Ghamdi.
3- Bassam Mansour Hamad Al-Yahya.
4- Hassan Faraj Mohammed Al-Qarqah Al-Qahtani.
5- Hassan Hamid Hassan Al-Waibari Al-Shammari.
6- Said Falah Ayedh Al Rashid.
7- Sultan Abdulaziz Ali Al-Husseini Al-Shihri.
8- Sweilem Al-Hadi Sweilem Al-Qai'qai' Al-Ruwaili.
9- Abdulrahman Mohammed Ali Al-Bakri Al-Shihri.
10- Abdul Rahim Abdullah Omar Al-Mutlaq.
11- Abdul Hadi Moaidh Abdul Hadi Al-Masradi Al-Qahtani.
12- Faisal Mohammed Saeed Al-Hamid Al-Zahrani.
13- Mohsen Mohammed Mohsen Al-Osaimi Al-Otaibi.
14- Mohammed Suleiman Rahian Al-Saqri Al-Anzi.
15- Mohamed Awadh Saeed Al-Fahmi Al-Zahrani.
16- Hisham Fahd Mohammed Al-Khudair. 
Related topics ;  
05/2015 – 2 SENIOR HIZBALLAH LABELED BY SAUDI AS 'TERRORISTS' 
04/2015 – 93 ISIS SUSPECTS NABBED IN SAUDI ARABIA 
03/2015 – OPERATION 'DECISIVE STORM' 
01/2011 – LIST OF 47 WANTED MILITANTS ISSUED IN SAUDIA 
*************************
Read more ;
ALARABIYA  
AAWSAT.NET
MIDDLEEATEYE