BBC News
– THE REGIONAL COOPERATION AGAINST ISIS
–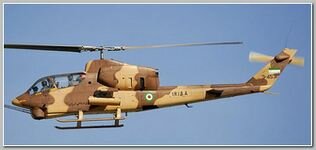 American source said, on 07/23/2015, about 16 decommissioned Cobre combat helicopters, modified by Israel, were handed over from Israel to Jordan last year to fend off potential attacks from I.S.I.S.
The handover, initiated last year, was approved by Washington, which provided mechanical overhauls for the aircraft before they were incorporated free of charge in Jordan's existing Cobra
Israel originally had two Cobra squadrons – each consisting of around 30 of the aircraft, which are designed to back ground troops with aerial surveillance as well as machine gun and rocket fire, and to be nimble enough to elude surface-to-air The Jordanian air force has already 25 Cobras in service,
Israel has pledged to step in should Amman be threatened by Islamic State or other insurgents rampaging elsewhere in the Middle East. It also help Egypt with intelligence and other means against ISIS affiliated groups in Sinai Peninsula .
Related topics ;
07/2015 – IRANIAN BACKED PLOT FOILED IN JORDAN
06/2015 – U.S LACKS FULL STRATEGY !?
03/2015 – JORDANIAN PILOT MUATH AL-KASAESBEH
10/2012 -TERROR CELL OF 11 NABBED IN JORDAN
—————————-
Read more ;