– 7 YOUNG ISIS FOLLOWERS STOPPED AT SYDNEY AIRPORT
–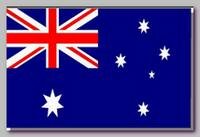 Seven young Australians were prevented, on 08/12/2015, from leaving the country for fear that they intended to join terrorists in the Middle East, the Prime Minister Tony Abbott said Thursday 08/20/2015.. He refused to give details, including who the seven were, their ages, gender or where and when they were intercepted.
"This indicates the continuing allure of this death cult," he said, referring to the Islamic State movement. "It shows the importance of the most vigorous action at home and abroad to disrupt, degrade, to destroy this menace to the freedom and the security of the world." PM Tony Abbott said.
The Daily Telegraph newspaper reported Thursday 08/18/2015. That group comprised five men, the newspaper reported, citing an unnamed intelligence source.
"I can say to you that there was an incident at Sydney International Airport on Aug. 12 and that follows a number of people who have been off-loaded by the counter terrorism unit officers in particular in Sydney and Melbourne over a period of time," Border Protection Minister Peter Dutton told reporters.
"We are concerned about the number of people presenting at airports, particularly younger people, who might be seeking to travel overseas for reasons that would horrify Australians and their parents and family and community, no doubt, as well," he added.
Australia has posted counterterrorism units at all international airports since 09/2014 in a bid to prevent Jihadis traveling to the Middle East.
Related topics ;
07/2015 – ISIS NURSE ADAM BROOKMAN RETURNS TO AUSTRALIA
05/2015 – MELBOURNE TEEN ARRESTED OVER BOMBS PLOT
04/2015 – AUSTRALIAN CITIZEN SHARKY JAMA KILLED IN IRAQ
03/2015 – JAKE BILARDI BLEW HIMSELF IN RAMADI. IRAQ
02/2015 – SIDNEY LINDT CAFE HOSTAGES CRISIS
—————————
Read more ;