– WHERE IS HE ?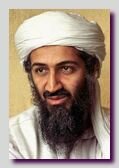 Alan Parrot, 43, is a top American falconer, considered by many as the falconer, with extraordinary ties in the Middle East and Iran where falcon hunting is a prestigious business and hobby of the elite, similar to horse races of the British elite.
During his voyages in Iran, Central Asia and the Gulf Emirates he got acquainted with many of the most senior officials in the region, heard the most scandalous gossips and weaved a network of connections among hunters, smugglers businessmen and officials –  all connected through their interest in falcon hunting. It is hard to imagine someone with better connections and knowledge about Central Asia and the Gulf emirates and all in between then Alan Parrot. Today (04/2009) Alan Parrot is the CEO of the Union for the Conservation of Raptors (UCR), a U.S.-based conservation group that works to combat falcon smuggling and protecting other raptors.
Since 11/2004 Alan Parrot claimed consistently, based on information obtained from a Tajik smuggler, that Osama Bin Laden was spotted several times in Iran. Alan Parrot initially took that information to the FBI, the CIA, and to other U.S. government agencies, but got no response.
When Parrot and his associates learned, in late 2006, that the Al Qaeda leader would be leaving his safe house north of Tehran for the falcon hunting season in the rolling steppes of northern Iran, along the border with Turkmenistan, they came with the idea to snatch him.  
In 2007, according to Alan Parrot, working with the Tajik smuggler and a team of former Special Forces operators, they  planned to kidnap Osama bin Laden's during a hunt in northeastern Iran, tacking advantage of Bin Laden's passion for falcon hunting. The team learned that Bin Laden was, apparently, a personal friend of the Tajik smuggler.
The plan was scuttled when FBI officials in Boston threatened to arrest members of the snatch team for violating the Neutrality Act — even though the State Department has been running a "Rewards for Justice" program offering private citizens up to $25 million for information leading to Bin Laden's capture or arrest, says Alan Parrot, who was in on the plot.
Summary –
There is enough evidence that Osama Bin Laden is in bad medical situation. While his deputee Ayman Al Zawahiri appears in video footages, broadcasted in the web, few times a month, video footages with Bin Laden are rare. About once in two months he managed to broadcast a low quality audio massage. By analyzing his voice there is little doubt that Osama Bin Laden is very sick.
It is almost unbelievable that Osama Bin Laden, who is fully aware of the dangerous circumstances, will share his plans for the near future and the further future with a Tajik smuggler and put his fate in the smuggler's hand. Osama Bin Laden abstains for many years from the daily pleasures of life and from appearing in public among other people who he does not now, personally, for years.   
Although Alan Parrot is a reliable man, all his information is based on the story of one single smuggler. The long experience with that kind of sources is that they have the tendency to invent their stories according to their interest.
Iran sheltered under the protégé of the Revolutionary Guard a group of over 100 Al Qaeda operatives, led by Saif al-Adel and Osama Bin Laden's son – Saad Bin Laden, after operation Absolute Justice in 01/2002. One senior Al Qaeda under the name Bin Laden found, indeed, refuge in Iran. 
Although there is no reliable intelligence about the whereabouts of Osama Bin Laden, the story of Alan Parrot is very subverted and speculative.  
* Related topics – 
–
07/2007 – SIGN FROM OSAMA  
****************A*****************
Read more ;