– MUSTAFA BADR AL-DIN
–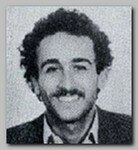 * Mustafa Badr Aldin, the brother in-law of assassinated Hizbullah commander Imad Mughniyah, is the prime suspect in the assassination of former Lebanese Prime Minister Rafik Hariri on 02/14/2005, Israeli Channel 1 reported on Thursday 07/29/2010. Mustafa Badr Aldin was mentioned as a candidate to replace Imad Mugniyah as Hizbullah's chief operations officer after he was killed in a mysterious explosion in Damascus on 02/12/2008 night (see – Mughniyahs Death ).
Mustafa Badr Aldin, also known as "Elias Saab", who is a little older then Imad Mugniyah, was prior to the 1982 war with Israel in Lebanon an officer in the Palestinian Fatah elite 'Force 17' in Beirut. He was the trainer of Imad Mugniyah in 'Force 17' in sabotage and bombs construction. After the Fatah was expelled from Beirut, in 10/1982, they joined together the newly formed Shiaa militia – the "Oppressed on Earth" supported by Iran, which became soon the base for the Hizbullah.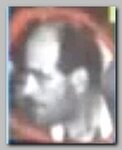 Mustafa Badr Aldin, already as a senior Hizbullah and Iran agent, commanded the failed attempt to assassinate Kuwait's ruler in 1985. He was jailed in Kuwait but managed to escape the Kuwaiti jail in early 08/1990 and found refuge in the Iranian embassy in Kuwait, in the chaos which followed the Iraqi invasion to Kuwait on 08/02/1990. The Iranian Revolutionary Guard conveyed him to Tehran and he returned to Beirut by late 1990. In 1991 Mustafa Badr Aldin took part on behalf of Hizbullah in negotiation with the UN about the release of hostages held in Lebanon. In 2008 Mustafa Badr Aldin served as the depute of Imad Mugniyah and both reported directly only to to their superior, and to General Kassim Sulaimani, their contact in Tehran and the former head of the Iranian Revolutionary Guard expedition in Lebanon. 
Hizbullah has appointed, in 06/2009, Mustafa Badr Aldin as head of its external operations, the journal Intelligence Online reported in its 07/2009 edition. Previously he commanded the Hizbullah's military arm and was an adviser to Secretary General Hassan Nasrallah.  His appointment follows three stinging failures for Hizbullah's external operations; First – there was the attempt to detonate bomb-laden cars near Israel's embassy in Baku, Azerbaijan (see- Baku 10.05.09). Two Hizbullah activists were arrested, and their ties to Iran's Revolutionary Guards were exposed. The second failure was in Egypt, where a network of Hizbullah operatives was exposed (see- EG Hizballah Network ). The third fiasco was in Colombia, where three Lebanese drug dealers are standing trial for paying a commission (12%) to Hizbullah (see – 2008 Drug Gang).
In early 07/2010 Hizbullah leader Hassan Nasrallah berated the UN-STL tribunal probing the Rafik Hariri murder amid reports that it would indict members of the Shiite group. Hassan Nasrallah described the UN tribunal as a US and Israeli Mossad conspiracy (see – Wafiq Safa). According to the UN tribunal in Hague the assassination was initiated by Hizbullah (probably as part of the ongoing Secret-War between Iran and USA which strongly backed Rafik Hariri) and coordinated by Mustafa Badr Aldin with the help of segments in the Syrian and Lebanese security and intelligence apparatuses.
Syrian President Bashar Assad and Saudi King Abdullah travelled to Beirut together, on Friday 07/30/2010. According to Arab media, the two met with PM Saad Hariri, the son of the slain Rafik Hariri, to discuss ways to maintain stability in Lebanon and ease tensions surrounding the possible indictment of Hizbullah members. It was further reported that Saad Haririi was pressuring the Special Tribunal for Lebanon not to publish the suspect's identity due to his government's ties with Hizbullah.
 Hizbullah holds the key to the stability and prosperity in Lebanon and there is no political will or military capacity to cope or contain the Hizbullah in Lebanon. Lebanon fears a wave of violence and growing uncertainty should the Hizbullah be directly blamed for Rafik Hariri's assassination. All parties concern including PM Saad Hariri want to by-pass the issue, at least for now (see -Democratic Pranks). 
* According to leaks from the UN-STL Tribunal, on Monday 11/08/2010, over the assassination of the former Lebanese PM Rafik Hariri the attack was, indeed, planned, coordinated and orchestrated by the two senior Hizbullah operatives Nustafa Badr Aldin, who is hiding probably in Iran, and the deceased Imad Mughniyah.
* Three judges from the Special Tribunal for Lebanon UN-STL handed over to General Lebanese Prosecutor Saeed Mirza, on Thursday 06/30/2011, a copy of the indictment in ex-Premier Rafik Hariri's assassination case. According to the reports, the suspects are Salim Ayyash, Hassan Issa, Assad Sabra and Mustafa Badr Aldin, who is known as Sami Issa (see – STL Indictment 2011).
* Related topics –
–
12/2008 -THE IRANIAN  COBWEBS  
12/2009 -A BOMB WENT OFF IN BEIRUT'S HIZBULLAH COMPOUND  
HIZBULLAH'S  "OPERATIONS ABROAD"  APPARATUS  
**********************
Read more ;
–
Y-NET NEWS
ISRAELNATION NEWS
HAARETZ