– THREAT TO THE WEST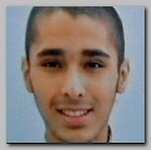 Abdella Ahmad Tounisi (pic), 18, from the suburbs of the US city of Chicago has been arraigned on terrorism charges in connection with an FBI sting operation that has raised new questions about whether US investigators are engaging in  ntrapment.
Abdella Ahmad Tounisi made a brief court appearance Tuesday 04/23/2013 in federal court in Chicago. The American-born man from the Chicago suburb of Aurora is accused of seeking to join Al Qaeda-affiliated Jabhat al-Nusra, which is fighting Syria's government in a civil war (see also – Eric O. Harroun ).
He tried to join the group through a website, constructed by the FBI, which urged readers to "join your lion brothers… fighting under the true banner of Islam". Critics have said the use of such sites raises questions about whether authorities are overreaching, wooing impressionable youth to contemplate crimes that otherwise wouldn't cross their minds.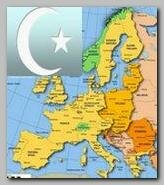 The EU's anti-terror chief has told the BBC, on Wednesday 04/24/2013, that hundreds of Europeans are now fighting with rebel forces in Syria against Bashar al-Assad's regime.  Gilles de Kerchove estimated the number in Syria at about 500 .
Intelligence agencies are concerned some could join groups linked to Al Qaeda and later return to Europe to launch terrorist attacks. The UK, Ireland and France are among the EU countries estimated to have the highest numbers of fighters in Syria. "Not all of them are radical when they leave, but most likely many of them will be radicalised there, will be trained," Mr de Kerchove said (see – SYRIAN DILEMA ).
In Britain and Belgium they have increased efforts to track how people are recruited. In Holland, officials have raised the terror threat level there to "substantial" – partly over concerns about radicalised citizens returning from Syria. 
On 04/16/2013 night the Belgian police raided 46 homes in the northern city of Antwerp on Tuesday and arrested at least one man in an investigation into an Islamist group suspected of recruiting fighters for Syria's civil war. 
Prosecutors said Fouad Belkacem, the leader of Sharia.4belgium, had been detained, but they declined to say whether anyone else had been taken in. 
* Related topics ; 
07/2012 -AL-NUSRA CLAIMED RESPONSIBILITY FOR ATTACKS IN SYRIA 

03/2010 -EUROPE FEARS ISLAMISM
*************************
Read more ;