Europe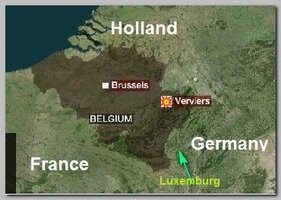 Two people have been killed and a third seriously injured, on Thursday 01/15/2015  evening,. during a terrorism-related police operation against suspected jihadists in  Rue de la Colline, Verviers, Belgium. Verviers is a former industrial town with a large immigrant population… Continue reading →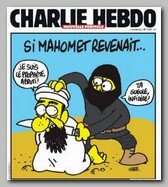 On Wednesday 01/07/2015 at about 10:30 AM, ,two masked gunmen, later identified as the brothers Said & Cherif Kouachi arrived to the offices of the Charlie Hebdo satirical weekly magazine at the time of the weekly editorial meeting at 10… Continue reading →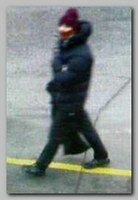 Three Danish police officers,  including a uniformed police officer, were shot and wounded, on 02/14/2015 evening, at blasphemy debate in Krudttoenden cafe in Copenhagen where the French ambassador was speaking. Controversial Swedish cartoonist Lars Vilks, the illustrator of the… Continue reading →
Belgian prosecutors have begun, on 09/29/2014, the country's biggest-ever terrorism trial, accusing 46 men of being members of a terrorist organization, Sharia4Belgium, that indoctrinated young men to fight in Syria.
Continue reading
On 05/24/2014 at about 15:30, a gunman, identified later as Mehdi Nemmouche, opened fire at the Jewish Museum of Belgium in Brussels, killing 4 people.
Continue reading
–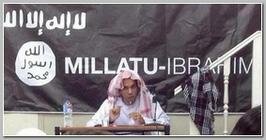 * Millatu Ibrahim, can be translated as "the direction of Abraham, a name of  Quranic origin,  is  a Salafist group  founded in the fall of 2011, in a "backyard mosque" in Solingen; in North Rhine-Westphalia, Western Germany  By… Continue reading →
Lord Nazir Ahmed suspended by the Labour party over reports that he offered a £10m "bounty" for the capture of USA president Barack Obama. He has denied, on Monday 04/16/2012, making the remarks.
Continue reading
– U.K CAN EXTRADITE 5 ISLAMIC RADICALS TO U.S
Britain can extradite a radical Muslim cleric and four other suspects to the USA to face terrorism charges, Europe's Human Rights Court in Strasbourg ruled, on Tuesday 04/10/2012. Continue reading
– 19 ISLAMIC MILITANTS ARRESTED IN FRANCE
Nineteen people have been arrested in a series of police raids on suspected Islamists, French President Nicolas Sarkozy told French radio on Friday 03/30/2012 morning. Continue reading
A Muslim family in Basel has been fined 1,400 francs ($1,550), on Tuesday 03/27/2012, for refusing to let its daughters participate in mixed swimming classes.
Continue reading