– BENGHAZI PERPETRATOR ALI AL-HARZI KILLED IN IRAQ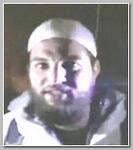 * Ali Awni al-Harzi, 29, a Tunisian militant linked to the 2012 attack on the U.S. consulate in Benghazi, Libya and a member of Ansar al-Sharia in Tunisia, reportedly was killed last week while fighting alongside the Islamic State group in Mosul, Iraq. Ali Awni al-Harzi was killed on 06/15/2015  in a U.S. airstrike, the Pentagon confirmed Monday 06/22/2015..
After the Benghazi attack, Ali Awni al-Harzi is believed to have fled to Turkey, where he was arrested at an airport in late 10/2012 and held for several days before being extradited to Tunisia. To the dismay of authorities in Washington, the Tunisian government released him the following month, citing lack of evidence.
Ali Awni al-Harzi allegedly was a recruiter for the group also known as I.S.I.S and in charge of operations with branches across North Africa and the Middle East, military officials told the Washington Post. He is also the younger brother of Tariq bin al-Tahar bin al-Falih al-Awni al-Harzi, one of the first foreign fighters to join ISIS and who was in charge of foreign fighters and suicide bombers.
The U.N. listing for his brother, Tariq al-Harzi (pic-L0, called him "a dangerous and active member of  Al Qaeda in Iraq in 2004, also active in facilitating and hosting members of Ansar al-Sharia in Tunisia in Syria. Tariq al-Harzi was sentenced in absentia by a Tunisian court in 2007 to 24 years in prison for terrorist activities.
The brother Tariq bin Tahar al-Awni al-Harzi was killed in the northern Syrian city of Shaddadi, by an American airstrike, on 06/16/2015 Pentagon spokesman Navy Captain Jeff Davis said, on Thursday 07/02/2015,  in a statement.
** Tunisians are the largest volunteers contingent in I.S.I.S estimated as more than 9,000 fighters .
Related topics ; 
05/2015 – IT SMELLS LIKE ISIS – TUNIS SHOOTING RAMPAGE 
05/2015 – ISIS THREAT SPREADS ALL OVER  
04/2015 – ISIS CLAIMED ATTACK ON S. KOREAN & MOROCCAN TRIPOLI EMBASSIES 
04/2015 -IBRAHIM AL-RUBAISH KILLED BY A DRONE IN YEMEN  
 —————————–
Read more ;
IBTIMES
WASHINGTONPOST
WIKIPEDIA -TARIQ AL-HARZI
ALARABIYA