– 431 ISIS MILITANTS NABBED IN SAUDI ARABIA
–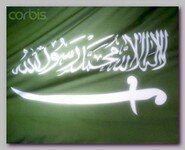 * Saudi Arabia , according to the kingdom's Ministry of Interior on 07/18/2015, arrested 431 people as part of a crackdown on a cluster of cells linked to the Islamic State. Authorities also thwarted seven Mosque attacks that had been planned by the suspects in the capital Riyadh as well as the Eastern Province, Ministry Spokesman Maj. Gen. Mansour Al Turki said in a press conference.
Among the arrested were Saudi nationals and suspects from nine other nationalities, he said adding that the cluster of cells was divided by tasks and target, he told reporters.
In one cell, made of five members, their task was to prep suicide bombers while another five-member cell had the mission to manufacture explosive belts etc'..
Of the 431 arrested, 190 made up the four cells suspected to behind the Al-Qadeeh and Al-Unoud mosques' bombings which claimed the lives of dozens of worshippers in May 2015.
In late May, another Shiite mosque called al-Anoud was also targeted when four people were killed in the Eastern Province's capital Dammam.
Also, 97 others suspected to be behind al-Dalwa incident were among those detained. In late 2014, gunmen killed eight people in the Shiite village of Dalwa, in the Ahsa region of the Eastern Province, at the end of the Shiite holiday of Ashura.
The ministry, meanwhile, said it found an arms workshop in the home of Ali Mohammed Al-Ateeq, one of the suspects arrested. The Saudi interior ministry said Saturday some 37 people, including security forces and civilians, were killed as part of a crackdownץ
Saudi Arabia and its Gulf neighbors last year joined a U.S.-led military coalition bombing ISIS in Syria, raising concerns about possible retaliation in the kingdom.
Related topics :
06/2015 – ISIS CLAIMS KUWAIT'S SHIA MOSQUE BOMBING
06/2015 – SAUDI IDENTIFIED BOMBER AND 16 OTHER MILITANTS
05/2015 – ISIS THREAT SPREADS ALL OVER
04/2015 – 93 ISIS SUSPECTS NABBED IN SAUDI ARABIA
03/2015 – OPERATION 'DECISIVE STORM'
————————–
Read more ;
ALARABIYA
AL-JAZEERA
AL-ARABIYA-B