BBC News
– 4 ITALIAN ABDUCTED IN LIBYA
–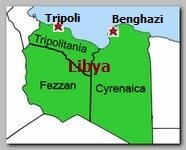 Four Italian construction workers have been kidnapped in Libya, the Italian foreign ministry has said on Monday 07/20/2015. They were abducted near a compound owned by Italian oil and gas group Eni in the western Mellitah area, the ministry said.
Italy closed its embassy in Libya in 02/2015, calling on Italians to leave because of the dangers to foreigners.
The workers are employed by Bonatti, a company that builds for the oil, gas and energy sector, La Repubblica reports.
The paper reports they were kidnapped on their way back from Tunisia on Sunday evening.
Two rival governments are vying for legitimacy and territory in Libya and so-called Islamic State (ISIS ) is among the armed groups operating in the country.
Nine foreign oil workers were kidnapped by I.S.I.S in 03/2015.
–
Related topics ;
06/2015 – 10 TUNISIAN STAFF SEIZED IN TRIPOLI, LIBYA
04/2015 – 5 LIBYAN REPORTERS SLAUGHTERED BY ISIS
03/2015 – TUNISIAN MILITANT AHMED ROUISSI KILLED IN LIBYA 
10/2013 – LIBYAN ANARCHI – PM SEIZED BY ARMED GANG   
11/2011 – SAIF AL-ISLAM GADDAFI CAPTURED  
*********************
Read more ;