– EXPLOSION AT TURKEY'S OIL PIPELINE
–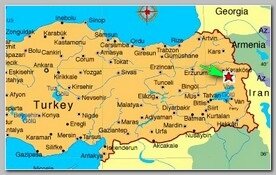 An explosion, on 07/28/2015 has hit the Iran-Turkey natural gas pipeline in the eastern Turkish province of Ağrı, the Turkish Energy and Natural Resources Ministry reports.
The suspected sabotage attack took place in the  Doğubeyazıt district, some 15 kilometers from the border with Iran, the Anadolu news agency quoted Turkish Energy Minister Taner Yıldız as saying in a statement late on Monday.
No one has immediately claimed responsibility for the blast but some local media say the outlawed Kurdistan Workers' Party (PKK) is behind the attack.
"The explosion caused a fire breakout; however, in a short time we managed to extinguish it. After repairing it, the gas flow will resume," Yıldız said.
He added that necessary measures would be taken to meet the area's natural gas demand until the pipeline is repaired.
Iran is Turkey's second-biggest gas supplier after Russia.
Turkey launched a military campaign against PKK positions in Syria last week, following an alleged I.S.I.S attack in the South Western Turkish town of Suruç, which claimed the lives of at least 32 people, on 07/20/2015  Welcome to the new Turkish-Kurdish War .
Related topics :
07/2015 – TURKEY ALLOWS U.S TO USE INCIRLIK AIR BASE AGAINST ISIS  
07/2015-THE TURKISH DOUBLE PLAY
07/2015 – TURKEY DISMANTLED ISIS RECRUITING NETWORK  
06/2015 – THE JIHADI JUNCTIONS TO EUROPE  
—————————
Read more ;