– 3 ABU SAYYAF LEADERS KILLED IN SOUTHERN PHILIPPINES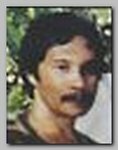 At least 15 Islamic extremists, including three senior leaders, were killed in an US backed air raid in Parang town in Jolo Island at dawn Thursday 02/02/2012 (see also – Jolo 07.28.11 ).
The three are: Abu Sayyaf commander Umbra  Jumdail (pic), also known as Dr. Abu Pula, INDONESIAN JI leaders Zulkifli Bin-Hir or Marwan, and Abdullah Ali, who uses the guerrilla name Muawiyah Anjala, were the senior leaders killed in the air strikes, said military spokesman Colonel Arnulfo Burgos.
Muawiyah Anjala, who goes by many aliases, is a Singaporean member of JI who fled to the Philippines shortly after the Bali 05 Bombings, according to a Philippine military intelligence officer. He was a former member of the Singaporean military with the rank of Major. Muawiyah Anjala was also affiliated with the Abu Sayyaf and had contact with Umar Patek, Burgos said. The U.S offered a US $50,000 reward for his arrest.
Umbra  Jumdail, a member of the Tausug ethnic group, is a founder and one of the most senior figures of the Abu Sayyaf group, which was established in Mindanao in the 1990s with seed money from Osama Bin Laden's Al Qaeda-network.
Umbra  Jumdail had warrants of arrest for 21 counts of kidnapping and serious illegal detention and was involved in the 2000 Sipadan Hijacking in Malaysia and the 2001 Palawan Hijacking. A P7.4 million bounty from the Department of National Defense and Deparment of Interior and Local Government, and P$140,000 reward from the US were offered for his capture.
But the remains of
Zulkifli Bin-Hir
have not been found, the Philippine military said, on Friday 02/03/2012, and his death is, eventually, not  confirmed. 
* Related topics ; 
***********************