Australia + New Zealand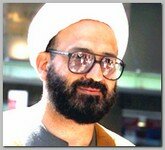 * Man Haron Monis  was born as a Shiite in Iran 0n 05/19/1964.  He published a book of poetry, Inside and Out or Daroon and Boroon inearly 1996 in Iran. He fled Iran to Malaysia and them to Australia  had… Continue reading →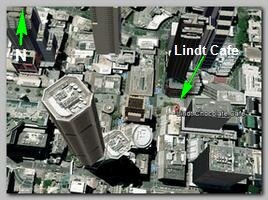 On 12/15/2014,, a lone gunman, later identified as Man Haron-Monis, held hostage ten customers and eight employees of a Lindt chocolate café located at Martin Place in the center of Sydney. The hostages, probably forced to, were seen holding… Continue reading →
Police, on Tuesday 09/23/2014, shot dead a 18-year-old "known terror suspect", has been named in police reports as Numan Haider who stabbed two officers.
Continue reading
Australian authorities have carried out, on Thursday 09/18/2014 dawn, its largest ever "counter-terrorism" raids, detaining 15 people to stop an alleged plot by supporters of the I.S.I.S to carry out "demonstration killings" in public.
Continue reading
Khaled Sharrouf, was born in 1981 in Australia to a family from Lebanese descent. When he was still young the father left the family and returned to Lebanon.
Continue reading
– 5 SYDNEY TERRORISTS SENTENCED TO LONG JAIL TERMS
Five Sydney Cell men convicted of plotting to commit violent jihad on Australian soil have been jailed for minimum terms ranging from 17 to 21 years, on Monday 02/15/2010. Continue reading
– SYDENY CELL MEMBERS CONVICTED
Five Sydney Cell members have been found guilty, on Friday 10/16/2009, of stockpiling explosive chemicals and firearms with the intention of carrying out an act of terrorism. Continue reading
Australian police announced, on Tuesday 08/04/2009, they have arrested four men in Glenroy district of Melbourne suspected of planning a "suicide terrorist attack".
Continue reading
Six Australian men facing terror-related charges were driven by their Islamic faith to carry out jihad and allegedly amassed large quantities of chemicals to make explosives capable of death and mayhem, a court has heard, on Monday 10/27/2008.
Continue reading