UK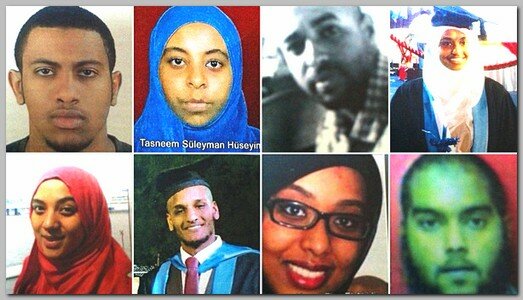 Nine British medical students have travelled to Syria, to allegedly work in hospitals controlled by the Islamic State of Iraq and Syria- I.S.I.S, Britain's Observer newspaper reported on Saturday 03/21/2015, according to Reuters news agency.

The group of… Continue reading →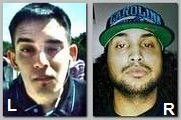 Reports that UK jihadists were involved in a prisoner swap between Islamic State I.S.I.S  and Turkey are "credible", Whitehall officials have told reporters 10/06/2014 .
The Times alleged that Shabazz Suleman (L), 18, and Hisham Folkard (R), 26,… Continue reading →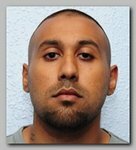 * Imran Khawaja, born in 1988, from west London, joined a militant group the 'Rayat al-Tawheed (RAT)' insurgent group, with links to so-called Islamic State – I.S.I.S, while overseas in 01/2014,  and was pictured posing with severed heads… Continue reading →
– 3 MORE BRITISH TEEN GIRLS TRAVELED TO SYRIA
British police have arrested, ON 09/17/2013, two men arriving at the busy southern England port of Dover on suspicion of involvement in terrorism overseas.
Continue reading
A Muslim convert who goes by the name Ashraf Islam, walked into a police station in Hounslow, west London, and told cops he was going to kill Prince Harry, it was revealed on 06/01/2013.
Continue reading
Abu Nusaybah, born in 1982, is a Londoner Imam and an alleged friend of Michael Adebolajo, the Woolwich Beheading perpetrator.
Continue reading
Four days after the Woolwich Beheading 3 Muslim inmates. on Sunday 05/26/2013, assaulted two prison officers and held one of them hostage at an east Yorkshire Full Sutton prison.
Continue reading
Two men shouting "Allahu Akbar", armed with machetes, attacked on Wednesday 05/22/2013 at about 14:00 local time, a British soldier near the Woolwich Royal Artillery Barracks in East London.
Continue reading
– MICHAEL OLUWATOBI ADEBOWALE
Michael Adebowale, of of Greenwich, South-east London. was born in 1991 to a Christian family and is believed to have been born in Nigeria before becoming a naturalised British citizen. Continue reading