– ABDULRAZIK WAS ALLOWED TO RETURN TO CANADA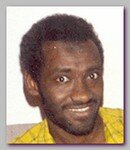 Canada will comply with a court order compelling it to allow the return of an alleged terror suspect,  Abousfian  Abdelrazik, who has spent the last six years in Sudan, Justice Minister Rob Nicholson said, on Thursday 06/18/2009.
A Federal Court judge ruled on 06/04/2009 that Ottawa had to arrange the return of Abousfian  Abdelrazik, a Canadian man currently taking refuge in the country's embassy in Sudan.
The Conservative government has until now refused offer assistance or issue a passport to Abdelrazik, who is on a United Nations no-fly list that names him as an associate of Al Qaeda.
Abousfian  Abdelrazik, was born in Sudan in 1962, He was imprisoned for his political views after the 1989 military coup by Omar al-Bashir. Abousfian  Abdelrazik fled to Canada as a refugee in 1990 and gained citizenship in 1995. He has three Canadian-born children. Abousfian  Abdelrazik admitted to know Ahmed Ressam but claimed he had no knowledge of any of his plans
He was arrested after returning to Sudan in 2003 and released in 2004, before being rearrested in 2005. He was freed in 2006 and has been living in the Canadian embassy since late 04/2008. Eventually Abousfian  Abdelrazik was cleared from all terror charges brought against him in Sudan.
The ruling was the second time in three months that the court had dealt a blow to the Conservative government's security policies. In 04/2009, another judge ordered Ottawa to press Washington for the release of Omar Khadr, a Canadian who has been held in the U.S. prison at Guantanamo Bay, Cuba, since 10/2002. The government, which says Khadr was charged with a very serious crime, is appealing the ruling.
* According to CSIS (Canadian Security Intelligence Service)  documents, leaked to Canadian newspapers in early 08/2011, Adil Charkaoui and Abousfian  Abdelrazik had discussed a plot to blow up a plane, possibly an Air France flight, between Montreal and Paris. The conversation took place probably sometime before 2003.
Both Adil Charkaoui and Abousfian  Abdelrazik were sued the Canadian government with 25$ Millions for their alleged abuses of rights and falsely linked to terror schemes. On Thursday 08/11/2011, Adil Charkaoui denied, in a statement issued by his supporters, that he ever plotted to blow up a plane headed for France and called for a public inquiry over the issue. 
* Related topics – 
CANADIAN TERROR  DETAINEES

 

  
*************N************
Read more ;