– SAIFEDDINE REZGUI – SOUSSE SHOOTING INVESTIGATION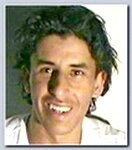 * Seifeddine Rezgui, 22, who killed about 40 people in the Tunisian resort town of Sousse , on 06/26q2015, grew up his grandfather's house in Gaafour in Tunisia's interior. He is an aviation student at Kairouan University . Seifeddine Rezgui's behaviour started to change a year ago when he left home to study engineering at university in Kairouan.
Seifeddine Rezgui was disguised as a tourist, socialized with others, then he took out a Kalashnikov rifle from under a beach umbrella and opened fire on the tourists on the beach. He entered the hotel, shooting at every individual. He was later killed by security forces after an exchange of fire. There is suspected to be another armed gunman who partook in the attack.
Interior ministry spokesman Mohamed Ali Aroui said, on Monday 06/29/2015, authorities were "sure" that Seifeddine Rezgui had had accomplices.Tunisian investigators believe the suspected accomplices provided the Kalashnikov assault rifle to Rezgui and helped him get to the scene, Mr Ali Aroui told AP. Indeed the Tunisian authorities have arrested a group of suspects associated with the attacker and are were looking for two accomplices Mohamed bin Abdallah and Rafikhe Tayari .
Seifeddine Rezgui is believed to have travelled, without using his passport, to an I.S.I.S terror training camp in the western Libyan town of Sabratha, near Tripoli in 01/2015. at the same camp and at the same time as the two suicide gunmen who attacked the Bardo Museum in Tunis in 03/2015. it emerged on Wednesday 07/01/2015.. It is also believed that the AK47 he used to murder 38 people was also smuggled across the border to Tunisia.
* 12 suspects have been arrested in connection with Friday's deadly attack in the Tunisian resort of Sousse, an official has said, on Thursday 07/02/2015, while the hunt for the two accomplices is still going on. "This is a group who were trained in Libya, and who had the same objective. Two attacked the Bardo and one attacked Sousse," Lazhar Akremi, minister for parliamentary relations, said, Reuters news agency reports. From those 12 suspects, eight men and a woman remained in custody .
Some of those previously arrested, including the gunman's former room-mates, have since been released.
Related topics ;
06/2015 – 10 TUNISIAN STAFF SEIZED IN TRIPOLI, LIBYA
04/2015 – 5 LIBYAN REPORTERS SLAUGHTERED BY ISIS
03/2015 – TUNISIAN MILITANT AHMED ROUISSI KILLED IN LIBYA
02/2015 – ISLAMIC COUP FOILED IN TUNISIA
——————-
Read more ;
ITV.COM
BBC NEWS
DAILYMAIL
THEGUARDIAN
BBC MORE NEWS – A