– MAHMOUD ES-SAYYID JABALLAH
–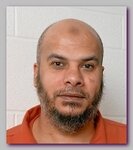 * Mahmoud Es-Sayyid Jaballah was born in Egypt in the late 60s'. He was a student in Zagazig University where he was a member in an Islamic group "Al-Badr" which distributed pamphlets, a weekly periodical and arranged fieldtrips for students. He was arrested in Egypt for the first time in 1985.   Up to 1990 he was arrested on and off several times for few months until he left Egypt in 1991. His wife, whom he married in 1987, was arrested twice too.   
Mahmoud  Jaballah left Egypt in 07/1991 and worked in Pakistan from 11/1991 through 06/1994, first as a biology teacher and then as a school principal under the International Islamic Relief Organization – an Islamic . According to the Canadian Security Intelligence Service – CSIS, he fought, during that period of time, in Afghanistan and Chechnya – a claim that Mahmoud  Jaballah completely denies. He confirmed that from 09/1995 up to 03/1996 he was in Azerbaijan, a neighbor state to Chechnya.
On 11/19/1995 Egyptian in exiles, supporters and members of the EGYPTIAN Islamic Jihad, carried out a car bomb attack on the Egyptian embassy in Islamabad, Pakistan's capital (see – EG Embassy bombing ).
Mahmoud  Jaballah arrived to Canada on 05/11/1996 with a Saudi passport. The record showed that Mahmoud  Jaballah entered Pakistan 10 days prior to the Egyptian Embassy bombing  and traveled afterwards to Yemen, Azerbaijan, Jordan, Turkey, and Germany successively. He admitted that he used a false Iraqi passport in some of his voyages.
Through 1996, Mahmoud  Jaballah maintained telephone contact with Ahmad Salamah Mabruk in Sudan.
Mahmoud  Jaballah is married and a father of six. He never became a Canadian citizen and stayed in Canada on a temporary status but his wife, Husnah Mojammad El-Sayyed El-Mashtouli, and four of his younger children have been granted refugee status in Canada.
Mahmoud  Jaballah was put under surveillance by CSIS, which revealed that he kept in contact with Islamic militants in London, UK, Pakistan and Egypt and used, often, code words while speaking with them. His counterparts in London were arrested after the 08/07/1998 attacks on USA embassies in Kenya and Tanzania but were released after a short investigation. In Toronto his family was also in close relations with Ahmed Said Khadr's family. Mahmoud  Jaballah was also asked, through a fax sent, probably from Ahmad Salamah Mabruk, in 07/1997, to assist in recruiting young Muslims in Canada to the Muslims brotherhood.  Mahmoud  Jaballah was connected, through Ahmed Said Khadr and Mubarak al-Duri, an assistant of Osama Bin Laden, with another fellow Egyptian in Canada Mohammad Mahjoub.
Mahmoud  Jaballah was arrested in 1999 on a CSIS security certificate alleging he was a key member of EGYPTIAN Islamic Jihad – but the courts found the evidence unsatisfactory and he was released several months later. Mahmoud  Jaballah was rearrested in 08/2001 until 04/2006, when he and the other security certificate detainees were moved to a newly-constructed facility two hours north of Toronto (called by the Canadian public Gitmo-North).
On 04/14/2007 Mahmoud  Jaballah was released from jail to home arrest under restricted conditions. Today (09/2008) Mahmoud  Jaballah is still fighting in court his arrest and his possible deportation to Egypt on the grounds that he might face torture in Egypt. CSIS is convinced that Mahmoud  Jaballah and Mohammad Mahjoub formed an Al Qaeda sleeping cell in Canada.
* Mahmoud  Jaballah's son, Muzir es-Sayyid , has been declared, on Wednesday 01/04/2011, a "danger to the public of Canada".
* Related topics –
–
*********************************
 Read more ; 
ACTIVISTMAGAZIN 
HISTORYCOMMONS