– PARIS TERROR CARNAGE INVESTIGATION
–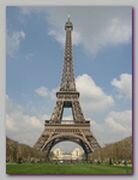 * In 08/2015, a French radical arrested on his return from Raqqa, Syria, claimed that he had been instructed to target a concert hall.
.
.* Eight terrorists died in the Paris multiple attacks, on Friday 11/13/2015 night, seven of them in suicide bombings. The eighth was shot dead in Bataclan Theatre as police stormed in before he managed to detonate himself.  Four of the attackers died at the Bataclan Theatre, three died at the Stade de France football stadium and the last on the Voltaire Boulevard.
.
* According to French daily Le Figaro, investigators have recordings of two of the terrorists at the Bataclan communicating in perfect French.
.
* French media, citing law enforcement sources, reported on Saturday 11/14/2015, that a Syrian passport was found on one of the bodies of an assailant who blew himself up outside the Stade de France stadium. It is believed that the Syrian passport identified its owner as being 25 years old.   A Greek minister has said that the Syrian passport belonged to someone who had got into the EU via Laros, Greece, in early 10/2015 .
.
.* An Egyptian passport has also been reportedly recovered from one of the three men who attacked the stadium. The second of the stadium suicide bombers is believed to have been as young as 15 years old.
.
* One of the terrorists involved in Paris attacks, who was killed in Bataclan, has been officially identified as Omar Ismail Mostefai, 29,  from the southern Parisian neighbourhood of Courcouronnes, 25 k"m south of Paris. according to local media reports. Omar Ismail Mostefai was already known to the police for criminal record. Mostefaï was convicted for patty crimes eight times between 2004 and 2010, but never serving jail time. Omar Mustafi was known to have been radicalised recently.  Police is trying to find out whether Mostefai travelled to Syria in 2014, judicial sources told AFP. His father and brother have been taken into police custody. Altogether police arrested 6 members of this family.
.
* It's also reported by Le Parisien newspaper that the killers came in a car registered in Belgium.  A Volkswagen Polo has been found near to the Bataclan that is believed to match witness descriptions of the car used by attackers.
.
Three suspects in the Paris terror attacks lived in Brussels, according to reports in Belgian media. One person has been arrested in Molenbeek after raids were carried out, reports said. It comes after French media said officers wanted to trace a suspicious black car with Belgian plates that was seen near the Bataclan venue. 
The car was rented in Brussels and the renter, a French citizen living in Brussels,  was the detainee.   He was identified while driving another vehicle in a spot check by police, on Saturday 11/14/2015 morning, as he crossed into Belgium with two passengers. The other two were also tracked down and arrested. Investigators are working on the theory that these three may be another team of attackers who managed to flee the scene.
French prosecutor Francois Molins said, on Saturday 11/14/2015 evening, that three teams in identical explosives vests seem to have co-ordinated the attacks and  they evoked and Iraq during their killing spree. There are fears that some may have fled the scene. Since the teams of Bataclan and Stude de france were comprised of three or four members each.  
* The Greek authorities said two people under investigation by the French police had registered in Greece as Syrian refugees.  They believed to be 25-year-old Ahmed Al-Muhamed and Abbdulakbak B, who was born in 1990. Bothe arrived to Europe through Greece according to he Serbian newspaper Blic and Parisien La-Figaro .
* A black Seat car was found in the eastern Paris suburb of Montreuil, on Sunday 11/15/2015, suggesting some of the attackers got away. Three Kalashnikovs have been found in the car believed to have been used by some of the Paris attackers, French judicial sources said. 
* According to security sources in France and Belgium Three brothers are believed to be involved in the Paris terror attacks and one. identified as 26-year-old Abdeslam Salah (pic) may still be at large,  An international arrest warrant has been issued  by French police for renting one of the two cars in Brussels used in Paris attacks.. His brother Ibrahim Salah is understood to have blown himself up inside Bataclan. The third brother, who has not been named yet, is in custody in Brussels after it was revealed he rented the other of the two cars used in the Paris terror events. 
* French Police say three teams of terrorists carried out the attacks, which began with a suicide bombing at the French national soccer stadium,  Stade de France. Gunmen then drove to an area of popular restaurants and bars and opened fire on people eating dinner outside on an unusually warm Paris night. A third team then stormed the Bataclan theater, which was sold out as an American rock band played. 
* A French  official, speaking on condition of anonymity, identified another assailant as Bilal Hadfi, who also lived in Belgium. Investigators confirmed that had fought with the Islamic State in Syria. Bilal Hadfi died during the attacks.
. ..
Summary ;
A. The base of operation for the Paris terror carnage , according to initial findings , was probably in Molenbeek suburb of Brussels. The same base of the previous Charlie Hebdo Attak of 01/2015.
B.  The instruction were delivered, probably, by Jihadi refugees, more specifically by the two Syrians who also participated in the attack.  
C. The plot had an assistance cell in Paris, at least two suicide bombers from Paris took part in the carnage, one of them a teenager.. 
D. Eventually, despite the horrendous results, the coordinated attack failed partially. Only in the Bataclan holl where about 80 people were killed, they carried out their full plan . The attempt to enter the Stade de France stadium, with tickets bought ahead, to commit simultaneously at least three suicide attack and to create a mass fleeing and a huge stamped with many more casualties totally failed.  It seems, according to initial evidences,  that a third team left the area without carrying on its mission through.
.
.
Related topics:
–
08/2015 – AYOUB EL-QAHZZANI – THE HIGH SPEED TRAIN SHOOTER 
06/2015 – TERROR ATTACK IN GRENOBLE, FRANCE
02/2015 –VERVIERS RAID
02/2015 – PARIS TERROR RAMPAGE INVESTIGATION

.———————–
.
Read more ;
–
CNN EDITION                                                  DAILYMAIL-U.K
HOLLYWOODREPORTER                            DAILYMAIL-B
                                                MIRROR-U.K
BBC NEWS                                                     ATIMES.COM
MIRROR-U.K                                                 THEGUARDIAN
HEAVY.COM                                                  WASHINGTONPOST