Mega Terror
OVER 80 KILLED IN NICE BASTILLE DAY RAMPAGE ATTACK – UPDATE
–
At least 84 people have died, including 10 children, after a 19 tons lorry slammed through a crowd celebrating Bastille Day, the 07/14/2016 at about 23:00 local time, in the southern French city of Nice on the Promenade des… Continue reading →
OVER 280 KILLED IN BAGHDAD ISIS' BOMBINGS
TRIPLE SUICIDE ATTACK ON ISTANBUL'S ATATURK AIRPORT KILLED DOZENS
–
At least 44 people have been killed and 230 wounded in a triple suicide attack at Istanbul's Ataturk international airport, on Tuesday 06/28/2016 at about 21:30 local time, Turkey sources said late Tuesday.
Earlier, Turkish officials and… Continue reading →
OVER 135 KILLED IN BASHAR'S CONTROLLED AREAS BOMBINGS
–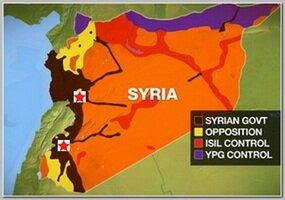 Twin suicide car bomb explosions killed at least 57 people in the Syrian city of Homs, on Sunday 02/21/2016. Soon after the Islamic State claimed responsibility for the twin bombing. Despite the claim of responsibility it is… Continue reading →
– EXPLOSION DOWNED THE RUSSIAN AIRLINER IN SINAI
–
A Russian passenger Metrojet Airbus A321 plane has crashed in Egypt's Sinai Peninsula, on Saturday 10/31/2015 at about 05:51,  23 minutes after takeoff from  the Sharm el-Sheikh heading to St Petersburg .   Egypt's civil aviation… Continue reading →
–
At least 120 people were killed in gun and bomb attacks in Paris, on Friday 11/13/2015 at about 21:30 local time, in a terror rampage. Some 80 people of the fatalities are reported to have died at the Bataclan… Continue reading →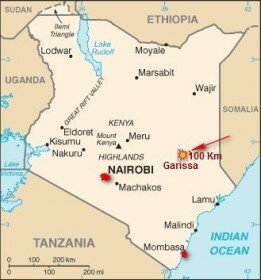 Masked gunmen have attacked, on Thursday 04/02/2015 dawn, a university in the town of Garissa in northern Kenya, police said, as ongoing gunfire could be heard from the university premises. Garissa area was already the scene of several terror attacks,… Continue reading →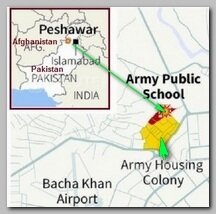 On 12/16/2014, 9 gunmen affiliated with the Tehrik-e-Taleban (TTP) conducted a terrorist attack on the Army Public School in the Northwestern Pakistani city of Peshawar. An estimated total of 1,099 pupils and teaching staff were present on the school premises… Continue reading →
A group of about 15 attackers opened fire and executed people after they threw grenades into Westgate shopping mall, in Nairobi, Kenya's capital, at midday, on Saturday 09/21/2013.
Continue reading