Economic Warfare
U.S SANCTIONED 6 DESIGNATED ISLAMIC TERRORISTS
THE SUNNI-SHIA CONFLICT – SAUDI ARABIA HALTS $ 3 bn TO LEBANON
– COORDINATED TERROR ATTACK IN JAKARTA WENT WRONG
– ISIS CASH STORAGE BOMBED
–
An U.S air strike. on Monday 01/11/2016 late night Middle East time,  has destroyed a cash storage facility used by I.S.I.S militants in the Iraqi city of Mosul, a U.S. defense official said Monday.
Two 1 tone bombs… Continue reading →
– ATTACKS ON TOURIST LOCATIONS IN EGYPT
–
** Three  foreign tourists  at the Bella Vista hotel have been injured in an attack at a hotel in the Egyptian Red Sea resort of Hurghada on Friday 01/08/2016 evening. The attackers. armed with knifes t,… Continue reading →
– ISIS FINANCE 'MINISTER', ABU SALAH, KILLED
–
* Muwaffaq Mustafa Mohammed al-Karmoush, aka Abu Salah, an Iraqi national born in 1973,. the finance 'minister' of so-called Islamic State ( ISIS ) has been killed in airstrike by the US-led coalition, a US military spokesman… Continue reading →
– MALI HOSTAGES CRISIS – 27 HOSTAGES KILLED
–
* 170 hostages, including 140 guests and 30 employees at the 190 rooms Radisson Blu Hotel in the Malian capital Bamako, were seized by Islamic gunmen.  on Friday 11/20/2015 AT at about 08:30 local time, the hotel said… Continue reading →
– TUNISIA SOUSSE RESORT PLOT THWARTED
–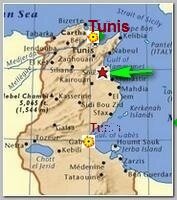 Police in Tunisia have foiled a new plot to attack the beach resort of Sousse, where 38 people were killed in June, the interior ministry said on Tuesday 11/17/2015..
More than a dozen suspected Islamists, believed to have trained… Continue reading →
– EXPLOSION DOWNED THE RUSSIAN AIRLINER IN SINAI
–
A Russian passenger Metrojet Airbus A321 plane has crashed in Egypt's Sinai Peninsula, on Saturday 10/31/2015 at about 05:51,  23 minutes after takeoff from  the Sharm el-Sheikh heading to St Petersburg .   Egypt's civil aviation… Continue reading →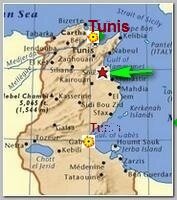 At least 27 people were killed after two gunmen attacked, on Friday 06/26/2015, the first Friday of Ramadan,  a beach, the Imperial Marhaba hotel and a neighbor hotel in the Tunisian city of Sousse, an interior ministry official told… Continue reading →