Attempts & Homocides
RIGHTS ACTIVIST KHURRAM ZAKI ASSASSINATED IN KARACH
–
Pakistani Police said,  on Monday 05/09/2016, activist Khurram Zaki was killed at an outdoor cafe in the southern port city of Karachi late on Saturday night (05/07/2016), while two other individuals, Rao Khalid, who is a journalist friend… Continue reading →
PAKISTANI PROVINCIAL MINISTER KILLED BY TALIBAN
–
* Tehrik-e-Taleban militants in Pakistan have killed, on Friday 04/22/2016, a provincial minister, Sardar Soran Singh, himself a Sikh, in a overwhelming Sunni Muslim region in the country's restive northwestern NWFP Khyber-Pakhtunkhwa district.
The victim, Minister of… Continue reading →
A bomb, on Monday 06/29/2015, targeted the convoy of the Egyptian state prosecutor Hisham Barakat,  in the capital Cairo,  security officials said.
A senior police officer told Agence France-Presse that top prosecutor Hisham Barakat and his bodyguards… Continue reading →
– ISIS CLAIMED ADEN'S GOVERNOR KILLING
–
Islamic State of Iraq and Syria (ISIS) claimed, on Sunday 12/06/2015 morning,  responsibility for an explosion which killed the governor of Yemen's Southern Aden province, Jaafar Mohammed Saad, ' earlier the same day
In a statement posted on… Continue reading →
–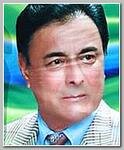 Punjab's Home Minister Shuja Khanzada has been killed, on Monday 08/17/2015,  in a suicide attack in the Pakistani province, police said. Twelve other people died in the attack at Mr Khanzada's office in District Attock, about 80km (50… Continue reading →
Egypt's Interior Minister Mohammed Ibrahim has survived, on Thursday 09/05/2013 at about 10:30, a bomb attack that targeted his convoy in Cairo.
Continue reading
Mohamed Brahmi, Tunisia's opposition politician, has been shot dead in Tunis in front of his house in Ariana, on Thursday 07/25/2013 morning.
Continue reading
a leading Tunisian opposition figure, Shokri Belaid, leader of the left-leaning opposition Democratic Patriots party, has been killed in the capital Tunis, on Wednesday 02/06/2013.
Continue reading
– HEAD OF INTERNAL SECURITY IN LEBANON ELIMINATED
Wissam al-Hassan, Intelligence chief of the Internal Security Forces (ISF), is among the dead in a car bombing in the capital Beirut that has killed at least eight people on friday 10/19/2012. Continue reading
A car bomb went off in Somalia's capital Mogadishu, on Monday 07/16/2012, killing the former trade minister MP Mohamud Abdi Ibrahim and wounding six others, officials said.
Continue reading