Teen jihadists
2 TEEN FRENCH GIRLS, INSPIRED BY BETACALN, PLANNED ATTACK
–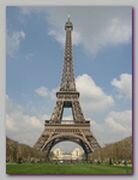 2 teenage girls have been charged, on Friday 03/12/2016, in France for allegedly planning a terror attack at a Paris concert venue like the November 2015 Bataclan attack  that killed 90 people. 
The girls, aged 15 and… Continue reading →
DANISH TEEN PLANNED TO BOMB SCHOOLS
–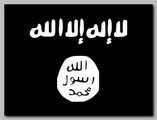 Danish teenager who converted to Islam has been arrested, on Wednesday 01/13/2016, and charged with possessing explosives and sanctioning terror. The girl reportedly supports a radical Islamic group that encourages the establishment of a caliphate.
The 15-year-old was arrested… Continue reading →
2 FRENCH TEENS HEADING TO ISIS – BACK HOME
TAREENA SHAKIL CONVICTED IN BIRMINGHAM
–
A young mother  (pic-L), 25,  has run away, probably on 10/24/2014, to Syria with her baby son Zaheem after becoming obsessed with extremist propaganda she found online.  
Tareena Shakil, a one-time Spice Girls fan, school… Continue reading →
BRITISH JIHADISTS – NEW GENERATION
–
On Saturday 01/02/2016 I.S.I.S distributed yet another footage in which 5 alleged British spies were executed by a shot in their had.  The chief executioner threatened Prime Minister David Cameron, calling him a 'slave to White House'.… Continue reading →
TEEN & ADULT ARRESTED IN SYDNEY OVER TERROR PLOT
–
Police in Sydney have arrested, on Thursday 12/10/2015, a 15-year-old and a 20-year-old in a counter-terror operation.
They have been charged with "conspiracy to conduct an act in preparation for a terrorist act", Federal Police said.
The arrests… Continue reading →
– 2 AUSTRIAN MUSLIM TEEN KILLED IN SYRIA
–
* Samra Kesinovic (1), 17, and Sabina Selimovic (2), 16 ,disappeared in 04/2014 . They appeared on social networking sites brandishing Kalashnikov rifles  UN said one girl, believed to be Sabina Selimovic was killed in Syria… Continue reading →
– DANISH TEEN LISA BORCH,INSPIRED BY ISIS, KILLED HER MOTHER
* Lisa Borch, a Danish teen. was aged only 15  in 10/2014  when she spent hours on YouTube watching footage of the savage decapitations of David Haines and Alan Henning by the Islamic State 's  … Continue reading →
–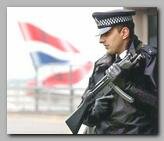 A 16-year-old girl  has appeared, on Wednesday 07/22/2015, in a London court charged with possessing an "Anarchy Cookbook" and a recipe for explosives in a case linked to the alleged ANZAC Day plot to commit a terror… Continue reading →
–
*Abu Bakr al-Fransi

(from France ), originally from Strasbourg, arrived in Syria with his family and two of his brothers in 08/2014, is believed to be the youngest to die fighting for Islamic State in Syria. He was killed,… Continue reading →