Profiles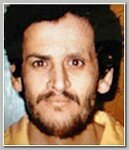 * Abu Muhammad al-Adnani al-Shami, born 1977 or 1978 near Idlib in Northern Syria. His original name is Taha Subhi Falaha, is the official spokesman and a senior leader of the Islamic State of Iraq and the Levant… Continue reading →
–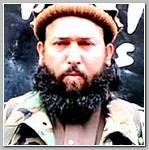 Hafiz Saeed Khan, born 1972 in the FATA town of Mamozai in Pakistan, was an Islamic militant who served as the Islamic State Emir (Commissioner )  of its 'Khorasan province', which is active in… Continue reading →
MOHAMED LAHOUAIEJ BOUHLEL – THE NICE BUTCHER
–
** Mohamed Lahouaiej Bouhlel, the Nice butcher , was born in 1985 in Tunisia, in Msaken, about 10 km (six miles) outside the coastal city of Sousse. has a dual French-Tunisian citizenship lived in Nice. Mohamed… Continue reading →
ISIS COMMANDER ABU-OMAR AL-SHISHANI. EVENTUALLY, DEAD !?
–
According to initial reports, on Monday 12/28/2015 morning,  ISIS senior commander Abu-Omar al-Shishani (from Chechnya), 29, was captured by a joint Kurdish-American special operation in Northern Iraq near Kirkuk, together with al-Shishani the special force had… Continue reading →
ANOTHER AMERICAN, MOHAMED JALLOH, DETAINED OVER TERROR
–
* Mohamed Bailor Jalloh, 26, a naturalized U.S. citizen from Sierra Leone, was arrested, on 07/03/2016, after purchasing a "Stag Arms assault rifle" from a gun dealer in Virginia, the U.S. Attorney's for the Eastern District of Virginia… Continue reading →
FABIEN & JEAN-MICHEL CLAIN
–

*Fabien Clain (pic-L), also known as  Abu Sulayman al-Faransi.  was born in 1977/8 in the French territory of Reunion Island, in the Indian Ocean. He lived,  in Toulouse or the surrounding area .  
Fabien… Continue reading →
Mohamed Kuno has several aliases but is best known as Mohamed Dulyadin, which means ambidextrous in the Somali language but also as uses the name  Gamadhere. His exact age is not known but is thought to… Continue reading →
HAIBATULLAH AKHUNDZADA – THE NEW TALIBAN LEADER
–
The Afghan Taliban have named, on Wednesday 05/25/2016, Mawlawi (religious title)   Haibatullah Akhundzada, probably in his late 50s', their new leader, a spokesman said in a statement on Wednesday that gave the group's first official confirmation that… Continue reading →
EL SHAFEE ELSHEIKH IDENTIFIED AS THE 4TH 'BEATLES' JIHADIST
–
According to stories in two outlets on Monday 05/23/2016, British and USA intelligence officials have identified El Shafee Elsheikh, 27,who travaled to Syria in 2012, as the final member of the group of British I.S.I.S  jail guards… Continue reading →
–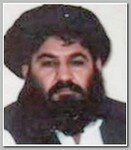 Although the Taliban denied their legendary leader Mullah Omar died already in 04/2013 the Taliban has elected Mullah Akhtar Mansoor as its new leader, Taliban sources have told various media channels on Thursday 07/30/2015. . The group, eventually, also… Continue reading →