Religious Conflicts
–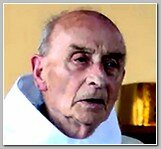 A 84-year-old priest, Father Jacques Hamel (pic-L), was killed, on Tuesday 07/26/2016, and four other people taken hostage by two armed men who stormed his church in a suburb of Rouen Normandy, northern France,
One nun who… Continue reading →
OVER 80 KILLED IN ISIS TWIN SUICIDE ATTACK ON SHIITES IN KABUL
37 KILLED IN IRAQ'S SHIA SHRINE BOMBING
–
An attack on a Shiite Sayyid Mohammed shrine and a nearby market in Balad, 50 miles (80 kilometers) north of the Iraqi capital.Baghdal, on Friday 07/08/2016, has killed 37 people and wounded over 60, Iraqi official said, just hours… Continue reading →
50 KILLED IN U.S' ORLANDO CLUB BY ISLAMIST OMAR MATEEN
–
A Muslim gunman killed 50 people and injured 53 in a massacre at a gay nightclub in the tourist hub of Pulse, Orlando, Florida, early on Sunday 06/12/2016, the city's mayor and police said, in an attack USA authorities… Continue reading →
GERMAN TEEN TERROR SUSPECT – A DERADICALIZATION CADET
–

Authorities in Germany said, on Thursday 04/28/2016, a teenager who is suspected of bombing a Sikh temple, on 04.16/2016,  had been in a violence prevention programme aimed at Islamic extremists. He is one of two 16-year olds from… Continue reading →
–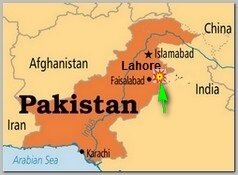 At least 65 people were killed. Many of whom women and children, and more than 200 injured when an apparent suicide bomb ripped through the parking lot of a crowded park in the Pakistani city of Lahore where… Continue reading →
THE SUNNI-SHIA WAR – NEXT STAGE
–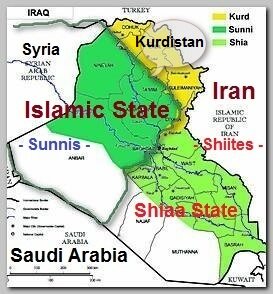 The recent successes of the Shia coalition in Syria, backed by Russian air force and special operations elements and the recent battle of Ramadi in Iraq, in late 12/2015, where American air power and Army advisers helper the Iraqi… Continue reading →
OVER 60 KILLED IN DAMASCUS'S ZAYNAB SHRINE BLAST
–
Amide the very start of "Peace Talks" between Assad's regime and "opposition" in Geneva, Switzerland, in which Islamic Sunni militants are not represented, over 60 people, including about 25 Shiite fighters (Hizbullah & Iranians), were killed and over… Continue reading →
2 SUICIDE BOMBERS ATTACKED A MOSQUE IN EASTERN SAUDIA
–
Four people were killed and 18 wounded, on Friday 01/29/2016, when a suicide bomber attacked a mosque in Saudi Arabia's eastern governorate of al-Ahsa, a Saudi interior ministry spokesman said. The Eastern provinces of Saudi Arabia has a large… Continue reading →
– YET ANOTHER JEW STABBED IN EUROPE
–
Turkish Kurd teenager who attacked a Jewish teacher Benjamin Amsalem (pic)  in France on Monday 01/11/2016, said he was acting in the name of the Islamic State (ISIS) group, a prosecutor says.
The 15-year-old wounded the teacher slightly… Continue reading →