Suicide attacks
SYRIAN REFUGEE COMMITTED SUICIDE ATTACK IN ANSBACH, GERMANY – UPDATE
–
Hours after the Stuttgart attack and three days after the Munich shooting  a failed asylum seeker, 27,  from Syria killed himself and injured 12 other people, at about 22:10 local time, after setting off a bomb… Continue reading →
44 KILLED IN KURDISH QAMISHLI CAR BOMB BLAST
–
A huge car bomb attack, on Wednesday 07/27/2016, killed aT least 44 people in the Kurdish-majority city of Qamishli in northeastern Syria, Syrian state television reported.
The official SANA news agency said at least 140 people were also injured… Continue reading →
OVER 80 KILLED IN ISIS TWIN SUICIDE ATTACK ON SHIITES IN KABUL
37 KILLED IN IRAQ'S SHIA SHRINE BOMBING
–
An attack on a Shiite Sayyid Mohammed shrine and a nearby market in Balad, 50 miles (80 kilometers) north of the Iraqi capital.Baghdal, on Friday 07/08/2016, has killed 37 people and wounded over 60, Iraqi official said, just hours… Continue reading →
STRING OF SUICIDE BOMBINGS SHAKED SAUDI ARABIA
–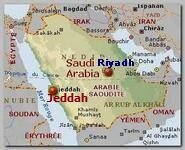 ** A suspected suicide bomber has died, on the early morning of the 4th of July 2016, the USA Independence Day, after detonating a device near the US consulate in the Saudi Arabian city of Jeddah, the… Continue reading →
JUST AN ORDINARY DAY IN RAMADAN
–
* Two Taliban suicide bombers, on Thursday 06/30/2016,  killed at least 30 police and wounded around 40 in an attack on Thursday on buses carrying recently graduated cadets on the western outskirts of Kabul. A police official said… Continue reading →
TRIPLE SUICIDE ATTACK ON ISTANBUL'S ATATURK AIRPORT KILLED DOZENS
–
At least 44 people have been killed and 230 wounded in a triple suicide attack at Istanbul's Ataturk international airport, on Tuesday 06/28/2016 at about 21:30 local time, Turkey sources said late Tuesday.
Earlier, Turkish officials and… Continue reading →
14 NEPALESES KILLED IN KABUL'S BOMBINGS
YET ANOTHER EXPLOSION IN ISTANBUL – 11 KILLED
–

An explosion rocked the central Istanbul district of Vezneciler  near Istanbul University and tourist sites. at a bus stop, on Tuesday 06/07/2016 morning, and some people were wounded, broadcaster CNN Turk reported. 
It said many ambulances were… Continue reading →
MOSQUE BOMBED AT ASSAD'S STRONGHOLD – LATAKIA
–
Just 10 days after over 140 people were killed in the heavily protected Alawite enclave on the Mediterranean shores of North-Western Syria, another suicide bomber on a motorcycle in Latakia, the provincial capital, blew himself up, on Thursday… Continue reading →