Policy & Strategy
THE U.S RELATION WITH MEAS"TS REALITY – UPDATE
–
Secretary Of State John Kerry said, on Wednesday 06/29/2016, I.S.I.S had begun targeting airports as an act of despair in the face of defeat, hours after the attack that left up to 50 dead in Istanbul, Turkey. It is… Continue reading →
THE AMERICAN FORCEPS OFFENSIVE AGAINST ISIS
–
In the Southern flank of the US led offensive against the Islamic State the Iraqi military is closing in on the city of Falluja, which has been held for two years by the Islamic State group, several Arab… Continue reading →
ANTI-ISIS SIRTE CAMPAIGN STUCK IN CONFUSION
–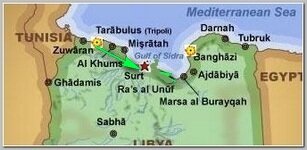 Libya's UN-backed unity government called on Thursday 04/28/2016 on military factions to hold off from any campaign against the I.S.I.S-controlled city of Sirte until a unified military command structure is created.  The unity government's leadership, or Presidential… Continue reading →
NUCLEAR OR CHEMICAL TERROR ATTACK PROSPECT WORRYING !!
–
The Islamic State want to wipe the west off the face of the earth with a nuclear holocaust according to a journalist Jürgen Todenhöfer who spent ten days with the group while researching a book.  He was allowed… Continue reading →
RUSSIA'S STRATEGIC TOOL AGAINST EUROPE – ISLAMIC MIGRATION
–
Russia and Syria are deliberately using migration as an aggressive strategy towards Europe, the senior NATO commander in Europe, US Gen Philip Breedlove , has said on Tuesday 03/01/2016 . He said they were "weaponising" migration to destabilise and… Continue reading →
THE SUNNI-SHIA WAR – NEXT STAGE
–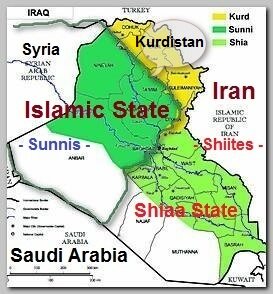 The recent successes of the Shia coalition in Syria, backed by Russian air force and special operations elements and the recent battle of Ramadi in Iraq, in late 12/2015, where American air power and Army advisers helper the Iraqi… Continue reading →
IS ISIS ON THE SLOPE ? – THE LIBYAN CASE .
–
The raise or the fall of the Islamic State, the Caliphate, can be measured by different indexes. The size of territories controlled by ISIS directly or indirectly, by the number of followers joining the organisation and their devotion, by… Continue reading →
SYRIA: PEACE WITHOUT PARTNERS
–
Just few days ago, on 01/14/2016, a "Unity" government deal was struck   between the rival Tobruk and Tripoli regimes, backed by the international community, was formed in Libya aimed, first of all, to fight the Islamic… Continue reading →
WAS THE BATTLE OF RAMADI A SUCCESS OR ?
–
Just five weeks ago, by the end of 12/2015, Iraqi forces announced proudly they recaptured, "liberated" in their language, the town of Ramadi. The battle of Ramadi was supposed first to remove the threat to Baghdad and, secondly, to… Continue reading →
EUROPE COULD FACE WAR "WITHIN A FEW YEARS'
–
Citing the situation in Sweden, the recent decisions of domestic politicians, and global instability, the chief of the Swedish army General Anders Brännström told men under his command they could expect to be fighting a war in Europe against… Continue reading →