– RUSSIA BACK IN CHAOTIC SYRIA & REGION
–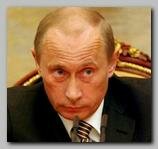 American officials express concern about latest intelligence suggesting Moscow is preparing to send hundreds of personnel to prop up Bashar Assad's crumbling regime, probably in full coordination with Iran.
Russia is building a military base in Syrian president Bashar al-Assad's heartland, The Nasseriya (Alawite) mountains in Northwestern Syria on the Mediterranean, according to American intelligence officials,
The anonymous officials say Russia has set up an air traffic control tower and transported prefabricated housing units for up to 1,000 personnel to an airfield serving the Syrian port city of Latakia.
Russia has also requested the rights to fly over neighbouring countries, such as Turkey, with military cargo aircraft during September 2015, according to the reports.
The claims, which will raise fears that Russia is planning to expand its role in the country's civil war, will ratchet up tensions between Moscow and Washington over the future of Syria and its brutal ruler.
Mr Obama on Friday met King Salman of Saudi Arabia to repeat their demand that any lasting settlement in Syria would require an end to the Assad regime.
It leaves the USA and Russia implacably opposed in their visions for Syria. John Kerry, Secretary of State, telephoned his Russian counterpart to express US concerns on Saturday 09/05/2015.
The new US details came in the week that Vladimir Putin gave his strongest admission yet that Russia was already providing some military and logistical support to Syria.
Last week the Israeli daily Yedioth Ahronoth cited Western diplomatic sources saying that Russia was on the verge of deploying "thousands" of troops to Syria to establish an airbase from which the Russian air force would fly combat sorties against the Islamic State ..
Moscow increasingly justifies its support for the Assad regime by pointing to the rise of violent jihadists in Syria.
Russia is the short term prime beneficiary from the Iranian nuclear deal and returned to be a significant player in the chaotic Middle East.
Just recently, in 08/2015, Egypt negotiated an arm deal with Russia including sophisticated combat helicopters and other Middle Eastern Arab countries showed interest in Russian nuclear technology.
.
Related topics ;
–
08/2015 – THE BATTLE OF LATAKIA – THE LATEST STAGE IN THE SYRIAN WAR
08/2015 – CONFUSION ! – US TRAINED MILITIA REFUSES TO FIGHT ISLAMISTS
07/2015 -TURKEY ALLOWS U.S TO USE INCIRLIK AIR BASE AGAINST ISIS
06/2015 -CONFUSING MEETING IN PARIS
.
——————————–
.Read more ;
–
TELEGRAPH-U.K
THEHILL.BLOG
DEFENCEINDUSTRYDAILY