Terror arrests
–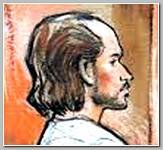 A Metro Transit police officer, Nicholas Young (pic-L), 36,  of Fairfax, Virginia, .has been arrested on Wednesday 08/03/2016 morning, and charged with attempting to provide material support to the Islamic State, marking the first time… Continue reading →
–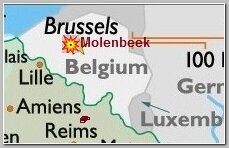 Police arrested two men suspected of planning an attack in Belgium after house searches on Friday evening, federal prosecutors said on Saturday 07/30/2016. 
The two, named as 33-year-old Nourredine H. and his brother Hamza H., will appear… Continue reading →
20 NABBED IN FRENCH ANTI-TERROR OPERATION
–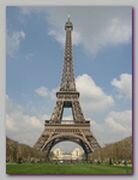 At least 20 people have been arrested in the French suburb of Argenteuil as part of a large-scale anti-terrorism operation on Thursday 07/21/2016 pre dawn operation.
The anti-terror operation began at 2.30 pm local time (1.30pm GMT), with police… Continue reading →
ISIS OLYMPIC PLOT THWARTED IN BRAZIL
–
Federal police in Brazil have arrested 10 members of a group alleged to be preparing acts of terrorism during the Olympic Games. Authorities said on Thursday 07/21/2016 .
The authorities said they were not members of so-called Islamic State… Continue reading →
ANOTHER AMERICAN, MOHAMED JALLOH, DETAINED OVER TERROR
–
* Mohamed Bailor Jalloh, 26, a naturalized U.S. citizen from Sierra Leone, was arrested, on 07/03/2016, after purchasing a "Stag Arms assault rifle" from a gun dealer in Virginia, the U.S. Attorney's for the Eastern District of Virginia… Continue reading →
SUSPECT WITH FAKE EXPLOSIVE BELT ARRESTED IN BRUSSELS
–

Four  days after a major anti-terror raid in and around Brussels – a man has been arrested, on Tuesday 06/21/2016 morning at about 05:30 local time,  amid an anti-terror operation sparked by a bomb alert at City2… Continue reading →
12 ARRESTED IN BELGIUM OVER TERROR – ONLY 3 CHARGED
=
Belgian police have detained 12 people overnight on Friday 06/17/2016, on suspicion of preparing new 'terror attacks' in the country. Searches were conducted in 16 municipalities, mainly around Brussels, with checks on 152 lock-up garages., Arms or explosives… Continue reading →
4 ARRESTED OVER GERMANY TERROR PLOT
ANTWERP TERROR PLOT THWARTED
–
A group of terror suspects arrested in Belgium were planning attacks in crowded places, including the main railway station in Antwerp, the country's second-largest city, local media reported on Tuesday 05/26/2016, citing sources close to the investigation.
Four alleged… Continue reading →
5 CHARGED IN AUSTRALIA OVER INTENTION TO JOIN JIHAD
–
Australian police have charged, on Saturday 05/14/2016,  5 men suspected of planning to travel to Syria to join Islamic State via a journey that would start in a small motor boat taking them to Indonesia and the Philippines.… Continue reading →