Mosque bombings
FOURTH SUCCESSFUL ATTACK ON DAMASCUS SAYEDA ZAYNAB SHRINE – A BLOW TO ASSAD
–
I.S.I.S has claimed responsibility, on Saturday 06/11/2016, for a car blast and suicide bombings in Syria's south Damascus quarter, that contains Syria's holiest Shiite Sayeda Zaynab (Zaineb) Muslim shrine, that killed at least 20 people, the militants-linked Amaq News… Continue reading →
MOSQUE BOMBED AT ASSAD'S STRONGHOLD – LATAKIA
–
Just 10 days after over 140 people were killed in the heavily protected Alawite enclave on the Mediterranean shores of North-Western Syria, another suicide bomber on a motorcycle in Latakia, the provincial capital, blew himself up, on Thursday… Continue reading →
2 FEMALE BOMBERS KILLED 22 IN NORTHERN NIGERIAN MOSQUE
OVER 60 KILLED IN DAMASCUS'S ZAYNAB SHRINE BLAST
–
Amide the very start of "Peace Talks" between Assad's regime and "opposition" in Geneva, Switzerland, in which Islamic Sunni militants are not represented, over 60 people, including about 25 Shiite fighters (Hizbullah & Iranians), were killed and over… Continue reading →
2 SUICIDE BOMBERS ATTACKED A MOSQUE IN EASTERN SAUDIA
–
Four people were killed and 18 wounded, on Friday 01/29/2016, when a suicide bomber attacked a mosque in Saudi Arabia's eastern governorate of al-Ahsa, a Saudi interior ministry spokesman said. The Eastern provinces of Saudi Arabia has a large… Continue reading →
– OVER 10 KILLED IN CAMEROON MOSQUE BOMBING
–
Two female suicide bombers, on Wednesday 01/13/2016, have attacked a mosque in a town near Cameroon's border with Nigeria, killing at least 10 people and wounding about a dozen others, the governor of the region said.
The attack during… Continue reading →
ISIS BEHIND BANGLADESH MOSQUE BOMBING
–
The Islamic State of Iraq and Syria (ISIS) group on Saturday 12/26/2015, claimed responsibility for a suicide attack at a Mosque of the minority Ahmadi Muslims in Bangladesh, in which the suspected bomber died and at least three others… Continue reading →
– SUICIDE BOMBER KILLED 54 IN NORTHERN NIGERIAN MOSQUE
–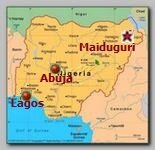 At least 54 people were killed, on Monday 09/21/2015, and 90 wounded when several bombs exploded in the north-eastern Nigerian city of Maiduguri in Borno state.
The bombers targeted a mosque and football fans watching a televised match. The… Continue reading →
–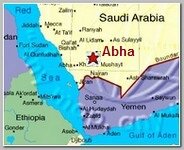 A mosque used by security forces in Abha, in Southern Saudi Arabia, close to the Yemeni border, known as Asir province. was, on Tuesday 08/06/2015, the target of a suicide bomber The explosion claimed the life of at least… Continue reading →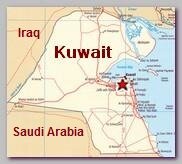 The Islamic State of Iraq and Syria (ISIS) has claimed, on Friday 06/26/2015, the first Friday of Ramadan, the deadly bombing on a Kuwaiti mosque, which left at least 16 people killed.
An ISIS statement posted on social media identified… Continue reading →