Tourist sites
20 KILLED IN BANGLADESH DHAKA'S HOSTAGE CRISIS
16 KILLED IN IVORY COAST' TERROR ATTACK
–
Unidentified gunmen have killed, on Sunday 03/13/2016, about 16 people, including 4 Westerner tourists, at a beach resort in southern Ivory Coast,  a model of stability in West Africa, officials say. The assailants fired on beach-goers in… Continue reading →
– EURODISNEY SCARE
–
French police arrested, on Thursday 01/28/2016, a man carrying two low-caliber handguns at the Euro Disney amusement park outside Paris, an Interior Ministry official said.
French media had said that the man had been carrying the two guns concealed… Continue reading →
– BEACHSIDE RESTAURANT STORMED IN MOGADISHU
– NEXT ON LINE – BURKINA FASO HOTEL ATTACK
–
Burkina Faso's government said, on Saturday 01/16/2016,  26 people were killed and a further 56 injured after Islamist militants attacked a hotel in the capital, Ouagadougou, popular with foreigners.
MAGHREB al-Qaeda ( AQIM ), led by Mukhtar Bilmukhtar… Continue reading →
– 10 KILLED IN ISTANBUL SUICIDE BOMBING
Several dead and wounded, on Tuesday 01/12/2016 at about 10:20 local time, after a powerful  explosion rocked a central Istanbul Sultanahmet square, Turkish television stations reported. Sultanahmet square in Istanbul is, a major tourist attraction.  Turkish police sealed… Continue reading →
– ATTACKS ON TOURIST LOCATIONS IN EGYPT
–
** Three  foreign tourists  at the Bella Vista hotel have been injured in an attack at a hotel in the Egyptian Red Sea resort of Hurghada on Friday 01/08/2016 evening. The attackers. armed with knifes t,… Continue reading →
– A PLOT TO BOMB AN EILAT HOTEL THWEATTED
–
Two Israeli Arabs from Jerusalem. Khalil Nimri and Ashraf Salaymeh plotted to plant explosives at Rio hotel in the southern resort city Eilat, targeting religious Jews staying there. The  two suspects were indicted on Thursday 12/31/2015 for… Continue reading →
– MALI HOSTAGES CRISIS – 27 HOSTAGES KILLED
–
* 170 hostages, including 140 guests and 30 employees at the 190 rooms Radisson Blu Hotel in the Malian capital Bamako, were seized by Islamic gunmen.  on Friday 11/20/2015 AT at about 08:30 local time, the hotel said… Continue reading →
– TUNISIA SOUSSE RESORT PLOT THWARTED
–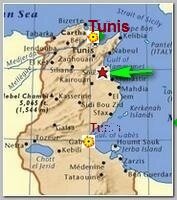 Police in Tunisia have foiled a new plot to attack the beach resort of Sousse, where 38 people were killed in June, the interior ministry said on Tuesday 11/17/2015..
More than a dozen suspected Islamists, believed to have trained… Continue reading →