Cells
ISIS CELL IN ITALY PLANNED ATTACK ON THE VATICAN
–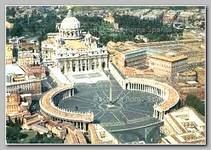 Italian authorities said, on Thursday 04/28/2016, they have thwarted an I.S.I.S attack in Italy. Amongst the targets were the Vatican and the Israeli Embassy in Rome. Two members of the cell. an Italian-Moroccan couple. Mohamed Koraichi & his wife,… Continue reading →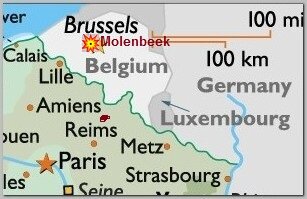 Molenbeek district, in the North-Western suburb of Brussels, Belgium's Capital, has about 100,000 inhabitants and is known as a heavily immigrant borough with 22 mosques known to the local officials — more than four times the number of churches.… Continue reading →
– HIZBULLAH LEADER'S SON LED A PALESTINIAN TERROR CELL
–
The Israeli internal security service – Shin.Bet  said on Wednesday 01/20/2016, they foiled a suicide bombing and shooting cell based in Tulkarm in the West Bank that was under the command of Hezbollah, and which was set up… Continue reading →
– SAUDI ARABIA UNCOVERED AN ISIS CELL
–
The Saudi Interior Ministry announcedת on  Monday 09/28/2015,  it has intercepted an I.S.I.S cell during four simultaneous operations in the Saudi capital Riyadh and the eastern city of Dammam,
During the operations, two ISIS members were killed… Continue reading →
Seven ISRAELI ARABS from the Galilee were arrested in late 2014 on suspicion of attempting to establish cells for the Islamic State ( I.S.I.S) in Israel, it was cleared for publication on Sunday 01/18/2015. According to Shin Bet, the… Continue reading →
–
.
Three New York City residents — two with Uzbekistan citizenship, and one a citizen of Kazakhstan — plotted to travel to Syria to join ISIS militants and 'wage jihad,' the Justice Department announced on Wednesday 02/25/2015.
The… Continue reading →
Jordan said, on Sunday 10/21/2012, they have arrested 11 Islamist militants alleged to have planned attacks on Western diplomats and shopping centres in the capital.
Continue reading
Police smashed a suspected terrorist cell on Monday 04/23/2012, after arresting five men during dawn raids in Luton.
Continue reading
Police in Azaerbaijan have arrested an unspecified number of people linked to Iran and Hizbullah, suspected of planning attacks in the country, state television said on Tuesday 02/21/2012.
Continue reading
PALESTINIAN TERROR CELL FINANCED FROM SYRIA
A terror cell comprised of 10 PALESTINIAN Islamic Jihad operatives was exposed recently in a joint IDF-Shin Bet operation according to Israeli defense sources on Thursday 01/19/2012. Continue reading