Monthly Archives:
February 2016
ZAHIR MEHDAOUI, LINKED TO PARIS CARNAGE, ARRESTED IN ALGERIA
–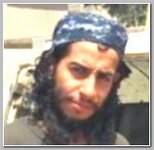 The court in the Algerian city of Bejaia, 250 k"m East to the Capital Algeria,  said, on Saturday 02/27/2016,  29-year-old Zahir Mehdaoui, a resident of Brussels with a dual Algerian and Belgian citizenship and a resident of Brussels,… Continue reading →
ABOUT 180 KENYAN TROOPS KILLED IN SOMALIA IN 01/2016
–
At least 180 Kenyan soldiers were killed in Somalia in an extremist attack on their base in the town of El-Ade in the Gedo region of southwestern Somalia, on 01/15/2016, by al-Shabab, Somalia's president Hassan Sheikh Mohamud said, which… Continue reading →
ALEPPO BATTLE -A SETBACK FOR RUSSIA
–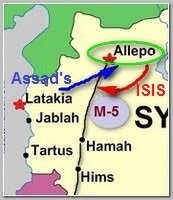 Despite heavy bombardments and intensive airstrikes of the Russian air force stationed in Syria and despite substantial gains on the ground to close on Aleppo Islamic opposition forces, now more coordinated and consolidated than before, due to the Russian military… Continue reading →
OVER 135 KILLED IN BASHAR'S CONTROLLED AREAS BOMBINGS
–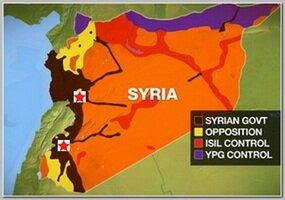 Twin suicide car bomb explosions killed at least 57 people in the Syrian city of Homs, on Sunday 02/21/2016. Soon after the Islamic State claimed responsibility for the twin bombing. Despite the claim of responsibility it is possible that… Continue reading →
THE SUNNI-SHIA CONFLICT – SAUDI ARABIA HALTS $ 3 bn TO LEBANON
U.S AIRSTRIKE TARGETED MILITANTS IN WESTERN LIBYA
–
USA  aircraft carried out. on Friday 02/19/2016 at about 03:30,  airstrikes on the city of Sabratha, northwestern Libya, killing over 40 people, suspected to be I.S.I.S militants.
A building, where foreign workers were living, was hit in the Qasr… Continue reading →
ANKARA EXPLOSION KILLED AT LEAST 28 MILITARY PERSONNEL
–
A large explosion in the Turkish capital, Ankara, on Wednesday 02/16/2016 evening,  has killed at least 28 people, Turkish officials said. The target had been Turkey's military personnel, who were travelling in a separate vehicle.  
A vehicle full… Continue reading →
10 ISIS SUSPECTS NABBED IN BRUSSELS
–
In a series of raids in Brussels,  on Tuesday 02/16/2016 night, Belgian police have arrested 10 people with suspected ties to the so-called Islamic State. Some suspects were from the Molenbeek area, where many extremists have lived in… Continue reading →
3 AMERICANS ABDUCTED IN IRAQ -FREED
–
The same day that the nuclear deal with Iran became valid, on Sunday 01/17/2016,  the sanctions on Iran were lifted and America celebrated the release of last 5 Americans held in Iran,  practically as hostages, US confirmed that 3… Continue reading →
THE SUNNI-SHIA WAR – NEXT STAGE
–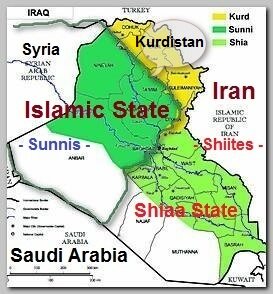 The recent successes of the Shia coalition in Syria, backed by Russian air force and special operations elements and the recent battle of Ramadi in Iraq, in late 12/2015, where American air power and Army advisers helper the Iraqi… Continue reading →