Monthly Archives:
February 2015
Three New York City residents — two with Uzbekistan citizenship, and one a citizen of Kazakhstan — plotted to travel to Syria to join ISIS militants and 'wage jihad,' the Justice Department announced on Wednesday 02/25/2015.
The men were identified as… Continue reading →
* Saturday 12/20/2014 – Tours stabing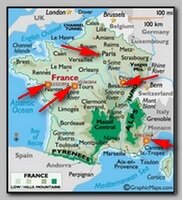 French police have gunned down, on Saturday 12/20/2014.  a knife-wielding assailant who allegedly attacked officers while shouting "Allahu Akbar -(God is great)" in Arabic.  
The man had injured three officers, two… Continue reading →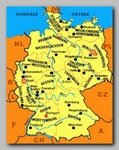 **German police, on 01/10/2015,  arrested a 24-year-old German national, identified as Nils D., who is a suspected member of Islamic State – I.S.I.S . Nils D. allegedly traveled to Syria in 10/2013, joined Islamic State and returned to Germany in… Continue reading →
Two Belgian Western-Jihadists  are believed to be (1) Redouane Hagaoui, 22, also known as Abu Khalid Al Maghribi, and (2) Tarik Jadaoun, who has the alias Abu Hamza Belgiki (see – Belgium).
 Redouane Hagaoui, born in 1992, left… Continue reading →
Amide constant intensifies air strikes by Anti-I.S.I.S coalition, following the brutal burning of the Jordanian pilot Muath al-Kasaesbeh  and heavy losses in the battle on Kubane, in the last six months, where Kurdish forces managed to repel ISIS from the… Continue reading →
– ISIS CHEMICAL EXPERT – ABU MALIK – KILLED
A chem

ical weapons expert of the Islamic State of Iraq and Syria (ISIS), Salih Jasim Mohammed Falah al-Sabawi, mainly known as Abu Malik,  was killed in a coalition airstrike last week near Mosul, Iraq, the U.S. Central Command –… Continue reading →
– 'JIHADI JOHN' IDENTIFIED AS MOHAMMED EMWAZI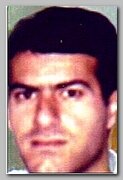 Mohammad Shawraba (or – Shorba), born in 1972,  originally from the small village of Mahruna, in Southern Lebanon, is a Shiite Muslim and was a senior security and intelligence official in the 'Operation-Abroad' apparatus of the Lebanese Hizbullah. According to… Continue reading →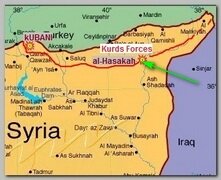 Militants from the Islamic State of Iraq and Syria ( I.S.I.S) have abducted at least 90 people from Assyrian Christian villages  Tel Hmar, Hasakah Province, in northeastern Syria, after dawn raids, a monitor that tracks violence in Syria said on… Continue reading →
* Abdelhamid Abaaoud is a 27-year-old Belgian of Moroccan origin,  from the Molenbeek Cell of Brussels traveled to Syria in 01/2014 and joined I.S.I.S soon afterward. He has appeared in several videos that the Islamic State has posted online. In one… Continue reading →